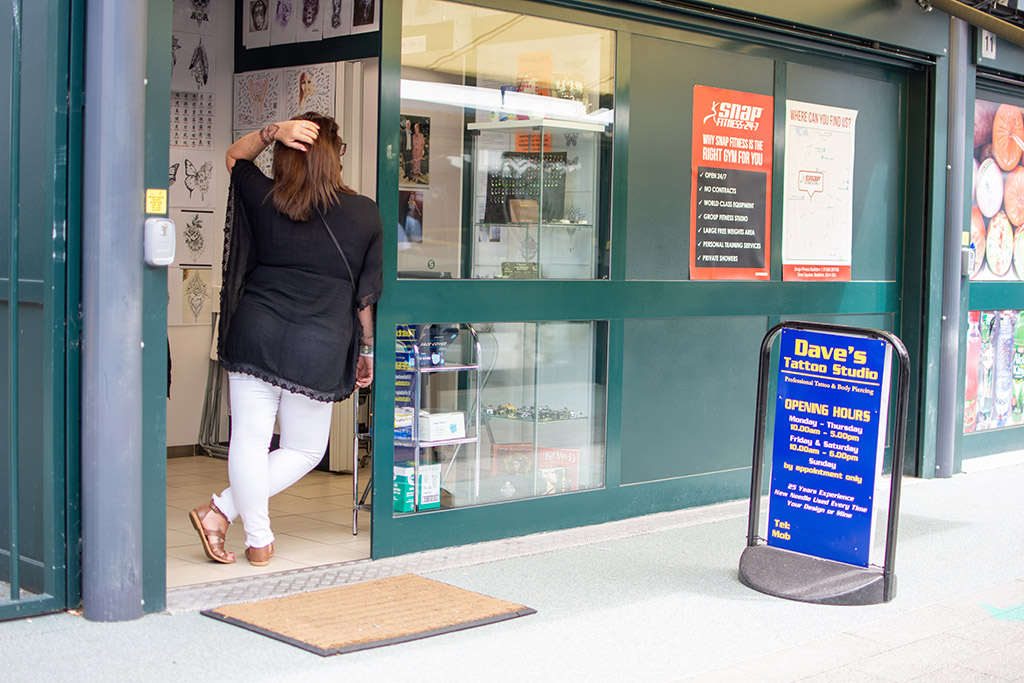 DAVE'S TATTOO STUDIO
Kiosk 12
Fancy some new ink? Well, look no further than Dave's Tattoo Studio located at Kiosk 12.
This family-run tattoo and piercing studio is the place to go for all of your tattooing needs. Dave is super talented and has years of experience under his belt, putting customers at ease and providing amazing tattoos for everyone that walks through his doors.
So what are you waiting for? Pop in today to arrange your appointment.